About Us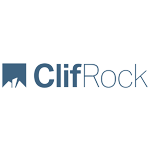 If you want landscaping features that seamlessly blend into the stones and nature surrounding your Louisville home, then you need to work with Preston Greenhouse. Our landscaping company has several authorized installers ready to enhance your yard with stunning ClifRock products. Not only can we assist you with a one-day installation, but we can also help you achieve your ideal design.
Beautiful ClifRock Panels for Your Backyard
ClifRock has worked hard to create engineered stone that looks and feels just like it's natural counterparts. However, you don't have to worry about the lengthy process of laying each stone. Instead, you can enjoy quick results because we custom-manufacture concrete panels that complement your home and the Louisville natural landscape. In fact, our experts can help you choose the ideal color palette, stone profile, and size for our:
Koi Ponds
Water Slides
Grottos & Caves
Outdoor Kitchens
Outdoor Living Spaces
Outdoor Bars
Request More Information on ClifRock Solutions in Louisville, KY
You're just one phone call away from creating the backyard of your dreams, so you should pick up the phone today to call Preston Greenhouse. We have several helpful representatives ready to provide you with more information on our products and services in Louisville, KY. You can also submit our online form to request a free quote.