About Us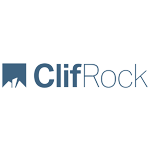 Have you always dreamed of upgrading your Lawrenceville, GA yard with beautiful stone features? Do you often struggle to find the exact products that you envisioned? If you answered yes to one or both of those questions, you've come to the right place.
R & D Concrete offers one-of-a-kind landscaping designs because we are authorized ClifRock installers. That means we have all of the training and tools to make your dream backyard a reality.
Customizable Landscaping Designs for Your Backyard
One of the biggest advantages of choosing ClifRock products over natural stone is customization. When you use stones found in nature, you get what you get, but when you use our polymeric concrete mix, you get what you want.
Our highly trained designers can help you choose the shape, color, and size of the stones. With our local knowledge, we can ensure that they blend into your yard's natural features and complement your home. In fact, you can easily customize any of our:
Koi Ponds
Caves & Grottos
Water Slides
Fire Pits
BBQ Islands
Outdoor Kitchens
Living Spaces
Outdoor Bars
Find out About Our ClifRock Solutions in Lawrenceville, GA
Whether you want to learn more about the cost of our Lawrenceville products or the process of our installation, you should reach out to our authorized ClifRock installers today. One of our helpful call representatives can answer your questions or schedule your in-home consultation. We can also provide you a quote for hiring R & D Concrete based on the details you submit through our online form.