A home is more than just the building you live in, it's also the yard where you wile away the hours with friends around a fire pit during the best parts of the year. If you spend any time at all in the yard, you'll probably find that it's lacking in a few ways.
Whether the yard doesn't have enough shade or doesn't have enough entertaining areas, you can always make it better. To get you started here are five of the latest outdoor living trends to look into.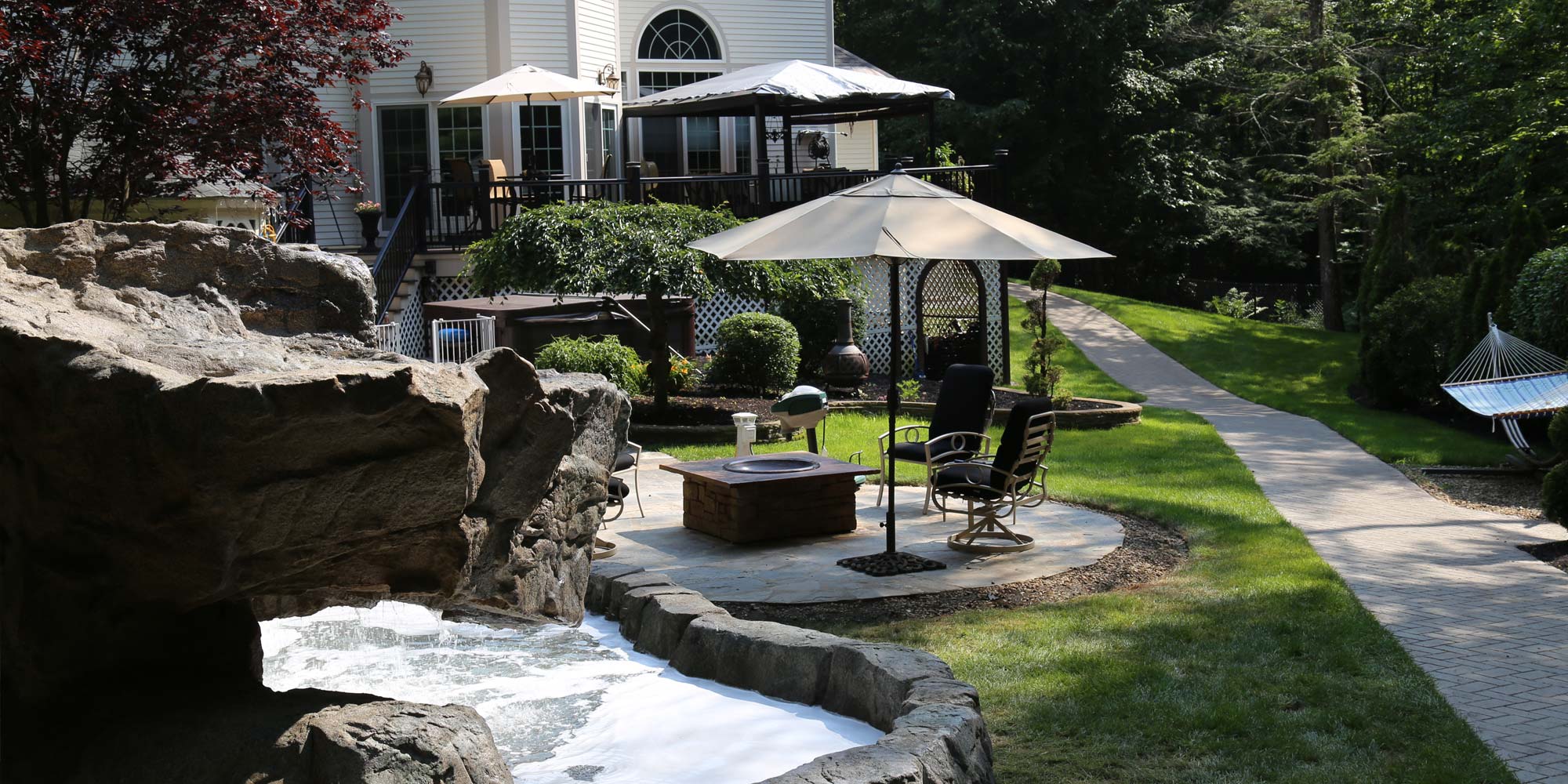 Natural Textures and Designs
There is a trend now to purposefully combine natural elements with man-made ones, such as incorporating a living wall on part of the deck. You may also see back yards with steppingstone paths winding their way through the grass. Or, a faux rock face built around a backyard pool to enhance the space.
Functional/Activity Based Areas
Rather than lounging outside, today's homeowners want to do things in their outdoor living areas. When you're renovating the backyard, consider putting in an outdoor kitchen or a meditation space. These purposeful additions make your outdoor living areas rewarding to use.
Transitional Spaces
Many homeowners are also looking for ways to bridge the gap between the indoors and outside. A beautiful portico leading from the backyard to the house, or a large wraparound deck are ideal for creating transitional spaces. You can also consider installing folding glass walls that allow you to open up a room to the outdoors at will.
Extensive Outdoor Lighting
While outdoor lighting has been around for a long-time, homeowners are making greater use of it in 2020. Any backyard can be transformed into an idyllic and interesting space with the right application of lighting. Install step lights on any stairs in the backyard. Add landscape lighting to highlight your garden. Place lamps along walkways to guide guests through the yard. In other words, light up the night and create a whole new space after the sun goes down.
Shade from the Sun
With hotter summers forecasted, it's more important than ever before to stay cool. Many homeowners are adding overhead cover to keep the sun off while they are enjoying their decks. This can include:
Sunshades
Porticos
Roof Extensions
Screened Enclosures
Homeowners may also have outdoor ceiling fans installed in their screen rooms and covered patios to provide a cooling breeze.
When you are ready to update your outdoor living areas, turn to ClifRock. We have a network of authorized contractors who use our masonry panels in remodeling backyards and landscaping for homeowners. Give us a call or fill out our online form to begin with a free consultation and cost estimate today.
---
Tags
Outdoor Living Trends
---