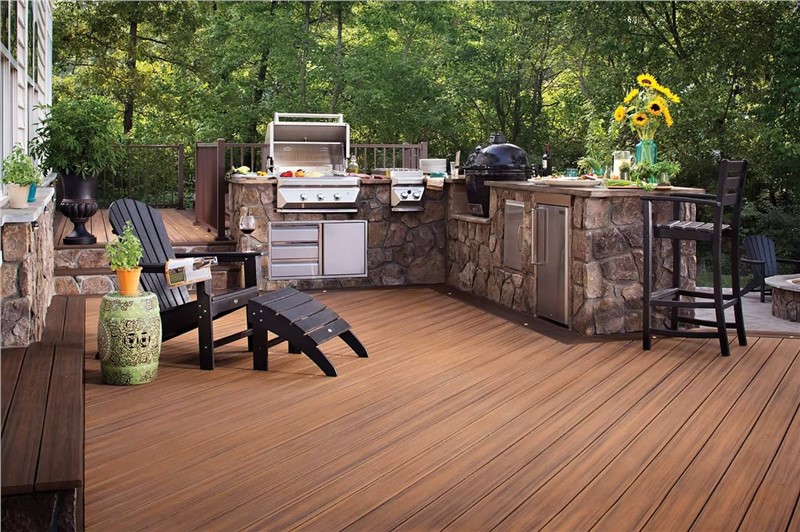 Outdoor Living in the Fall
Fall is the time of the year when colorful leaves fill the air and cool winds take the edge off the memories of summer heat. If you are planning to spend more time outside this fall breathing in fresh air, you may be considering a quick yard renovation. You can dress up your property in many ways to take full advantage of the cooler weather.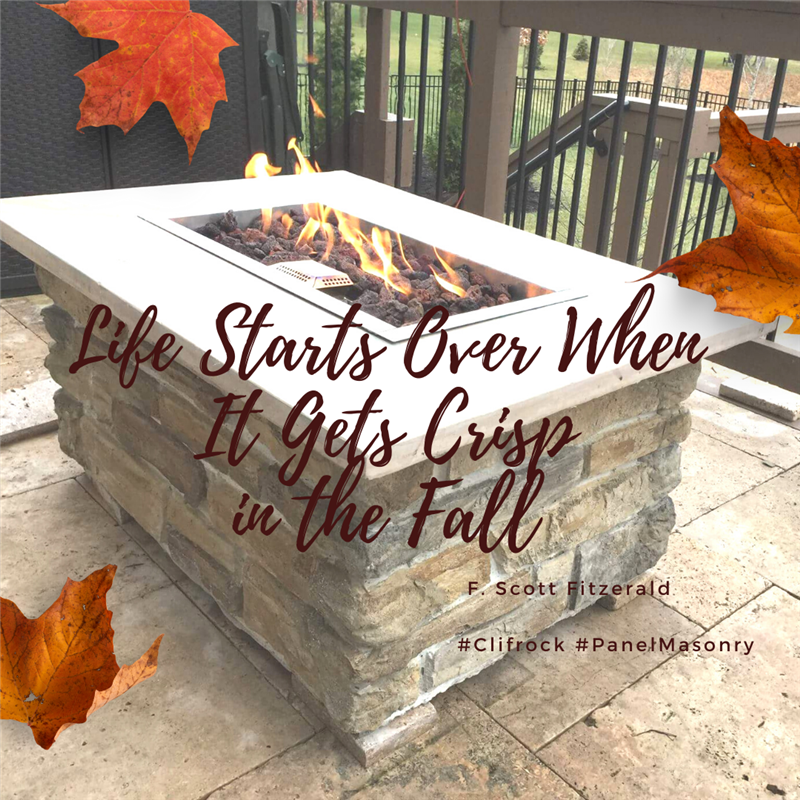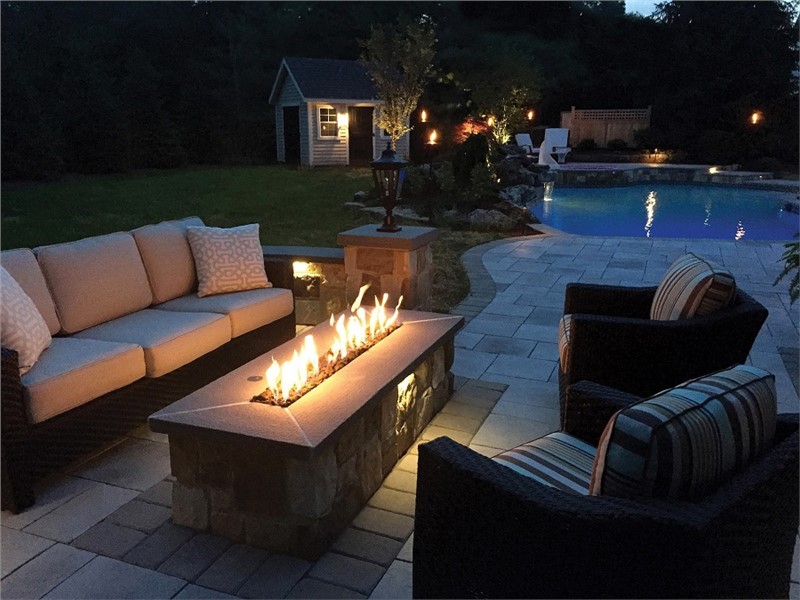 Relax Around a Firepit
There's something about the warmth of a crackling fire that draws people round on cool evenings. Make the most of the rest of your year with the installation of a stone firepit. ClifRock offers options for both gas and wood burning firepits.
Fire Pits and Tables is the entry level install for Clifrock Panel Masonry. Our designers work with you to develop a unique fire feature perfect for your backyard or patio.
Cook Up Something Tasty in an Outdoor Kitchen
Now that the weather is cooling off you can spend more time cooking in an outdoor kitchen without getting overheated. Our team can build an entire outdoor kitchen replete with counters, built-in cabinets, grills, and sinks. Make the outdoor kitchen as complex or simple as you like.
Outdoor kitchens can come in a multitude of designs and styles, and their colors can be custom matched to fit existing work or the feel of your property.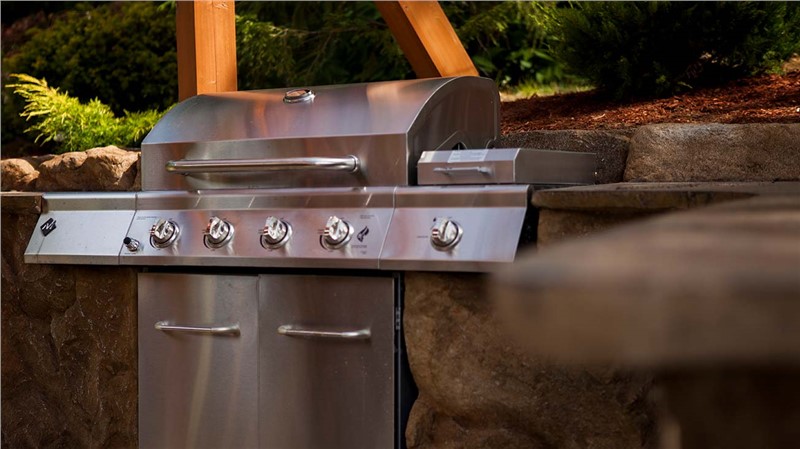 Take Shelter in a Covered Dining Area
Of course, you'll also want a covered dining area where you can eat without getting hit by those fall rains. Our covered dining options serve as an extension of the entertainment or kitchen space for a seamless transition. Choose a beautiful pergola for a little shade protection on sunny days. Or install a solid roof that is stand alone or extends from the home.
Cooking and eating outdoors is a great way to reduce indoor air pollution and enjoy a meal with friends and family. With the Corona Virus, this space has never become more important.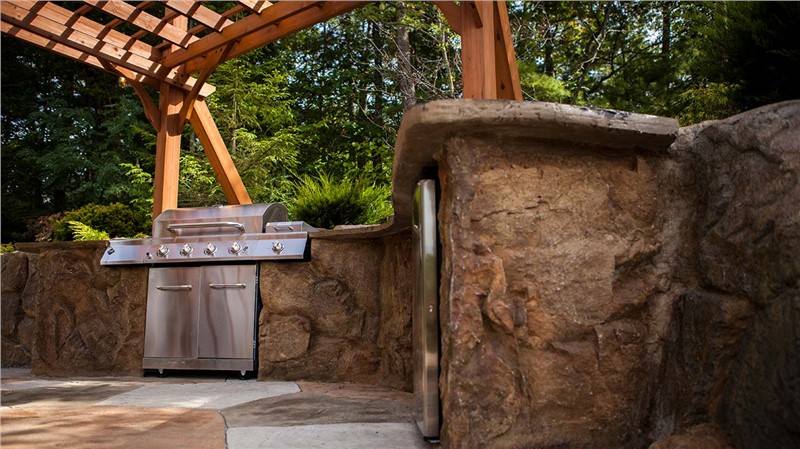 Plant Colorful Foliage
You can also enhance the backyard with colorful fall foliage that puts on a show every year. Build a rock wall interspersed with seasonally changing plants. Plant vibrant bushes and trees around the landscape. You can even work fall foliage in around other conversation spaces and dining areas for beautiful surroundings.
Listen to the Sound of Falling Water
Along with the crackling of dried leaves and the rush of wind, you can add the gentle blub of falling water to the backyard this fall. A sleek, streamlined water wall fits neatly into even the tightest backyard spaces, yet enhances your time outside immeasurably. We can custom design these features to create a soft trickle of water over a rock wall face or a bolder waterfall into a shallow pool.
The backyard is just as much a part of your life as the home you live in. Why not remodel the landscape and hardscape to better suit your family? If you are interested in any of these fall yard remodeling ideas, give ClifRock a call to set up a complimentary consultation. You can also fill out our online form to request a free cost estimate for any of our water and rock scaping services.
---
If you want to install ClifRock Panel Masonry for your business - learn how quickly our construction system can transform your customer's backyards.
---
Tags
Fall
Outdoor Kitchen
Firepit
Covered Dining Area
Outdoor Living Trends
---