Are you looking for an easy way to revamp your backyard? The fire pit installation experts at ClifRock are here to help. Since we first opened our doors, we have been designing and installing custom fire features for backyards of all shapes and sizes.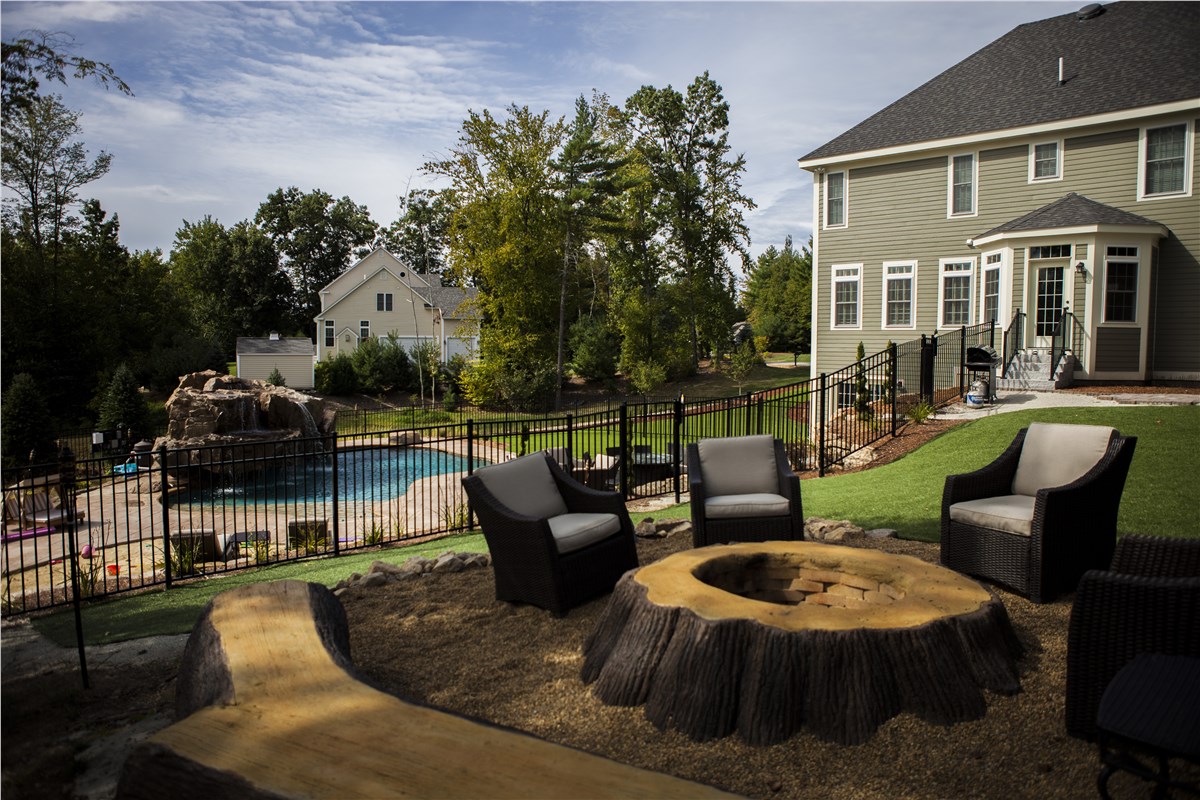 When it comes to choosing the right fit for your home, it's important to think about your style and performance needs. Is your fire pit mainly for show or warmth, too? Installing a new fire pit is more complex than simply picking the first one you see. At ClifRock, we're committed to walking you through every step of the process—starting with picking the right style…
First Things First: Pick Your Heat Source
Before you pick the style for your fire pit, it's important to choose your desired heat source. You will have four options from which to choose: wood burning, gel fuel, propane, and natural gas. Generally speaking, the type of heat source you choose will affect the materials you can use for your fit pit as well as how easy they are to move around.
For example, most wood burning fire pits are made out of steel, though there are a variety of marble and concrete builds, too. They generally offer the most warmth. If you're leaning toward a natural gas fire pit, you won't be able to move it around. They are the least portable of all heat sources, but they are the easiest to install and maintain.
Off-the-Shelf Fire Pits
If you're looking for an off-the-shelf fire pit, you have endless options at your fingertips. Most of these options are made out of a durable metal that is affordable and often portable, too. You will be able to find wood-, gel-, and gas-burning options that you can place in various places in your yard.
Off-the-shelf fire pits are a great option, but it is important to remove the ashes after each burn. Plus, you need to be careful about scratching the finish. Otherwise, the bowl will rust! Overall, these fire pits are convenient and highly customizable, making them a viable choice for any home.
DIY Block Kits
If you're looking for a more traditional look, tumbled cast-concrete clocks may be the perfect fit for you. These fire pits come in earthy colors and can blend in perfectly with your patio. By using concrete, you don't have to worry about the risk of scratches. Plus, these types of fire pits are easy to clean and can be treated to resist UV fading.
Most block kits will take longer to install and are designed mainly for burning wood. If you want to convert your fire pit into a propane or gas burning unit, you'll have to purchase a separate burner and create a spot to hide unsightly tanks.
Custom Masonry
If you're looking for a completely unique look for your home, custom masonry is the way to go. By choosing this style, you can incorporate as many textures and colors as you want to truly make your fire pit your own.
These designs are versatile in more than just their appearances. They can also be used for burning wood, gel, propane, and natural gas with the appropriate additions. However, these installations are more permanent than other options, so it's important to put them in a place where you won't ever have to move it.
Get in Touch with Our Local Remodeling Team Today
Underneath the umbrellas of each of these main styles is a wide range of choices you can make to make your fire pit your own. If you're not even sure where to begin, get in touch with the experts at ClifRock today.
Our goal is to bring your unique vision to life, which is why our designers will work alongside you from start to finish. To top it off, we'll offer flexible financing options and top-rated warranties to make your renovations a breeze. Give us a call to learn more about our services or fill out our online form to request a free consultation today.
---
Install Firepits with ClifRock Panel Masonry
Learn how your landscaping or contracting business can build the firepits, fireplaces and features of your customers dreams with Panel Masonry. Learn how to become a Panel Mason.
---
Tags
Common Styles of Firepits
Firepit
fireplace
---