If you have a home, you most likely have a backyard. With this backyard, you pay property taxes on it, you mow the grass every week and you work hard to maintain the lawn. If you put this much work and money into your lawn, why not take full advantage of it? Many homeowners let their lawns go to waste, dead patches start forming and the landscape becomes a burden to look at not only for the homeowners but for the neighbors too. Although the saying goes, don't judge a book by its cover, the landscape of a home is like the cover of a book; it is the first thing people look at and it is the first thing people judge. There are many easy, simple ways to change all of this without even coming close to breaking the bank.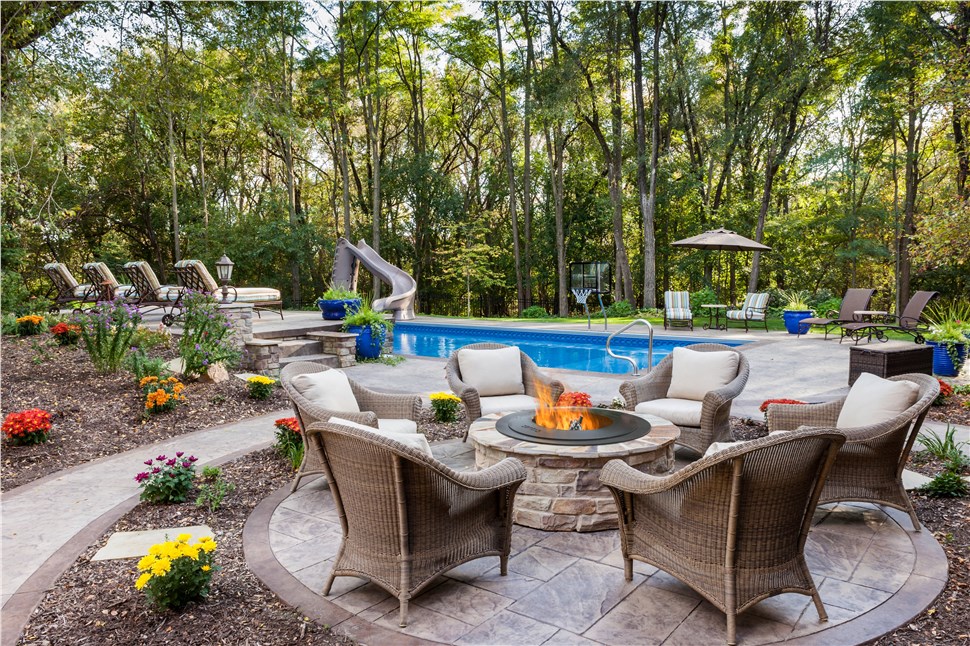 The first thing to recognize when upgrading your landscape is that it is all purely an investment. Well-kept, entertaining backyards are great for your family and close ones to enjoy but you really bear the fruit when you go to sell your home. Upgraded landscapes with plants, hardscape features and outdoor living space areas significantly hype up the value of a home, offering up to a full return on the initial investment or sometimes it is even possible to make a profit from the landscape makeover.
So, where do you start?
Adding landscape design and installation work to your landscape is the perfect first step. Your local landscape company may offer services such as, laying sod to revitalize your grass, implementing plants, and adding mulch or gravel for an extra sharp look. All landscape companies have the skill and knowledge to determine a proper design plan that will be compatible with the dynamics of your landscape while complimenting the style of your home. A healthy lawn and a well-designed landscape is the foundation to a full landscape upgrade.
A beautiful lawn may be the foundation but it is certainly not where you can stop. Hardscape services such as paver patios, stone or brick pathways and retaining walls are always needed in any landscape. Yes, these beauteous stone structures add charm to the backyard but they are also extremely functional and functionality is also what increases the value of a home. Pathways allow your family and guests to utilize your landscape exactly how you want them to and provide a safe passageway through your property. Patios make for a more comfortable seating area and are the perfect spot for you to place an outdoor kitchen which is the last and final item that boosts the entertainment and financial value of your home to its maximum.
Outdoor kitchens are an outstanding feature that make for the perfect spot to gather, entertain and grill with your family and guests.
You may be thinking an outdoor kitchen is too much money, labor and will take months to install but that is not at all true with ClifRock's panel masonry technology. ClifRock is the perfect way to add the final touch to your landscape. Our outdoor kitchens can be installed in just a few says or less, they can be custom designed to fit your style and budget and you can personally add any amount and any kind of built-in appliances. Outdoor kitchens make all of your backyard events and gatherings more comfortable and more exciting for everyone. To make your landscape even more of a thrill ride, we also offer water features for a soothing atmosphere or to really spice things up, we offer custom designed fire pits that are perfect for any nighttime gatherings. Each and every one of these backyard features drastically enhance any landscape.
From proper landscape work to pathways, patios, fire pits, landscape water features and fully equipped outdoor kitchens, your entire landscape can be completely transformed just like that. Most of our ClifRock installers offer landscape services along with their outdoor kitchen, water feature and fire pit installation services so click here to get in touch with your local ClifRock installer and sit back while you watch your landscape come back to life in ways you never thought were possible.
---