There are many factors to consider when you are planning a backyard renovation. From choosing what you want added to breathe more life into your backyard to how you want it structured, a backyard renovation can involve both landscaping and hardscaping. What is the difference between the two though? Fortunately, the experts here at ClifRock will go over the differences between landscaping and hardscaping as well as the benefits that they provide for your backyard!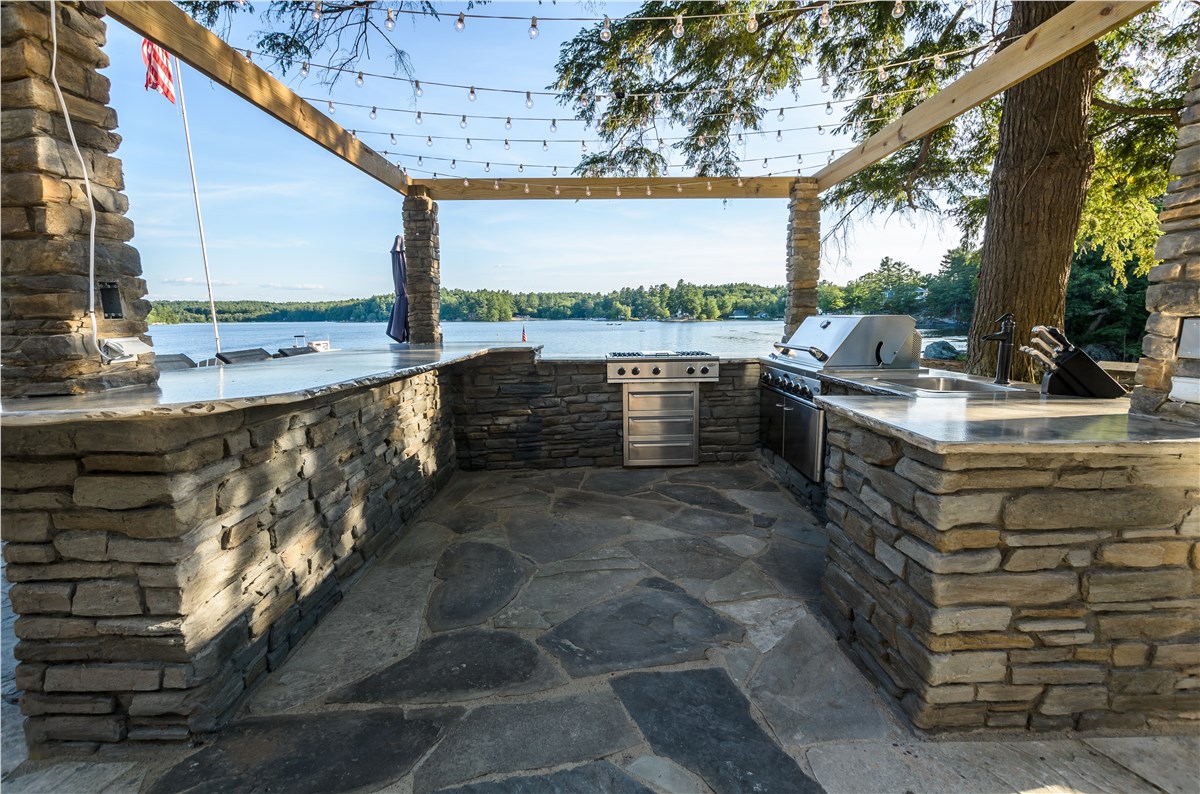 What Is Landscaping?
Landscaping refers to the softer, living elements of your backyard renovation. Things such as grass, trees, and plants add a more relaxing and subtle touch to your backyard when you plant them while providing a variety of benefits for your backyard. With landscaping, you can expect benefits such as:
Improving Your Home's Curb Appeal
Add Value To Your Home
Transform Your Backyard
What Is Hardscaping?
In contrast to landscaping, hardscaping refers to the harder, more non-living elements of your backyard. Some of the more commonly seen hardscaping elements are rocks, concrete, bricks, stone, and more to form things such as decks and walkways. Hardscaping backyard, when implemented properly, can provide you with benefits such as:
More Structure
Luxurious Touch
Functionality
How Are They Used Together?
Implementing landscaping and hardscaping together can be a complex process, but when done properly, can provide you with a vastly improved backyard! Hardscaping on its own can look plain, but when combined with landscaping, your backyard will look much more pleasing to the eye. Compared to just havng plants in your backyard with nothing around, adding some hardscaping elements such as rocks and stones can make quite the difference. That can be seen with our outdoor kitchens and fire features here at ClifRock.
Quality Fire Features & Outdoor Kitchens
Each of our fire features and outdoor kitchens are designed to be a focal point of your backyard while implementing both landscaping and hardscaping elements into their designs. From fire pits that are surrounded by flowers to outdoor kitchens installed between trees, landscaping and hardscaping can transform your backyard for the better. Some of the fire features and outdoor kitchen services we offer include:
Outdoor Fireplaces
Fire Pits
Outdoor Kitchen Design
Bars
And more!
Get Started With Your Next Landscape & Hardscape Project
Renovating your backyard can make quite a difference, especially when you use a combination of hardscaping and landscaping that complement each other well. From unique pool designs to amazing outdoor kitchens, your new backyard will be a welcome upgrade to your home.
---
Tags
Hardscape
---