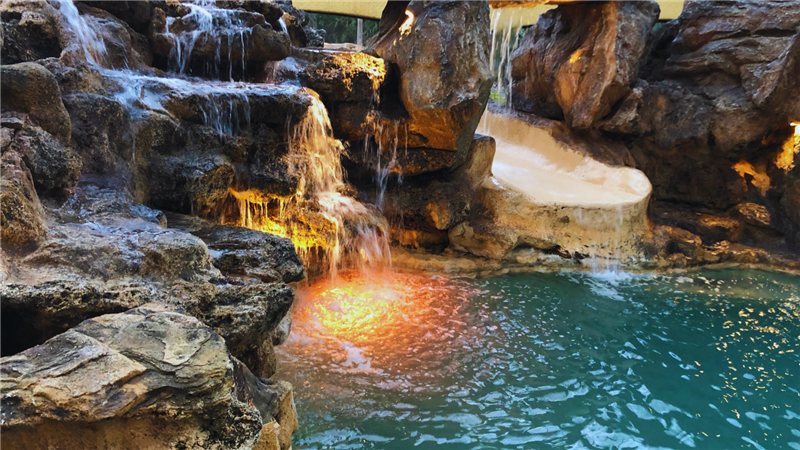 Introduction: Outdoor living spaces are becoming increasingly popular among homeowners. Not only do they add value to your property, but they also provide a perfect place to relax, entertain, and enjoy nature. However, creating your dream outdoor space can be overwhelming, with so many design ideas and options to consider. That's where The Ultimate Guide to Outdoor Living comes in. This is your comprehensive guide to creating the perfect outdoor living space for your home.
Chapter 1: Planning Your Outdoor Space
The first step in creating your dream outdoor space is planning. Creating a dream outdoor living space starts with careful planning. This category covers important considerations such as space, budget, and purpose. We also explore the basics of landscape design and how to choose the right materials for your project. Whether you have a small patio or a large backyard, we'll help you design an outdoor space that meets your needs and fits your budget.
Chapter 2: Outdoor Living Design Ideas
This category is all about design inspiration! We explore different styles of outdoor living spaces, from traditional to modern. We discuss how to incorporate elements like fire pits, outdoor kitchens, and water features. We also talk about creating a cohesive design that complements your home and surroundings. Whether you want a peaceful retreat or an entertaining space, we'll help you find the perfect design for your outdoor living space.
Chapter 3: Outdoor Furniture and Decor
Outdoor furniture and decor can make or break the look and feel of your outdoor space. In this category, we discuss how to choose the right furniture for your space, including materials, style, and maintenance considerations. We explore decor options like lighting, rugs, and accessories to create a cozy, welcoming atmosphere. From dining sets to lounges, we'll help you select the perfect furniture and decor for your outdoor space.
Chapter 4: Outdoor Entertaining
Outdoor living is all about enjoying time with family and friends. In this category, we discuss how to create an outdoor entertaining space perfect for gatherings, from seating arrangements to grilling stations. We also cover tips for hosting outdoor events, like lighting, music, and menu planning. Whether you're planning a small get-together or a large party, we'll help you create an outdoor space that's perfect for entertaining.
Chapter 5: Outdoor Maintenance and Safety
Creating a beautiful outdoor space is just the beginning. In this category, we discuss how to maintain your outdoor living space, from cleaning and upkeep to safety considerations like fire prevention and pest control. We also talk about how to prepare your space for different seasons and weather conditions. Keeping your outdoor space looking beautiful and safe all year round is essential, and we'll provide you with the tips and tricks you need to do just that.
Conclusion:
Creating your dream outdoor living space is an exciting project that can transform the way you experience the outdoors. With the tips and advice in our Ultimate Guide to Outdoor Living, you'll be able to plan, design, and maintain the perfect outdoor space for your lifestyle. From water features to fire features and outdoor kitchens, we've got you covered. So get ready to embrace the beauty of nature and create your dream outdoor space!
---
Tags
Outdoor Living Trends
Landscape design
Outdoor furniture
Outdoor decor
Outdoor Kitchen
Outdoor maintenance
Safety
water feature
Firepit
Backyard design
Patio design
Outdoor party
Home improvement
DIY
---